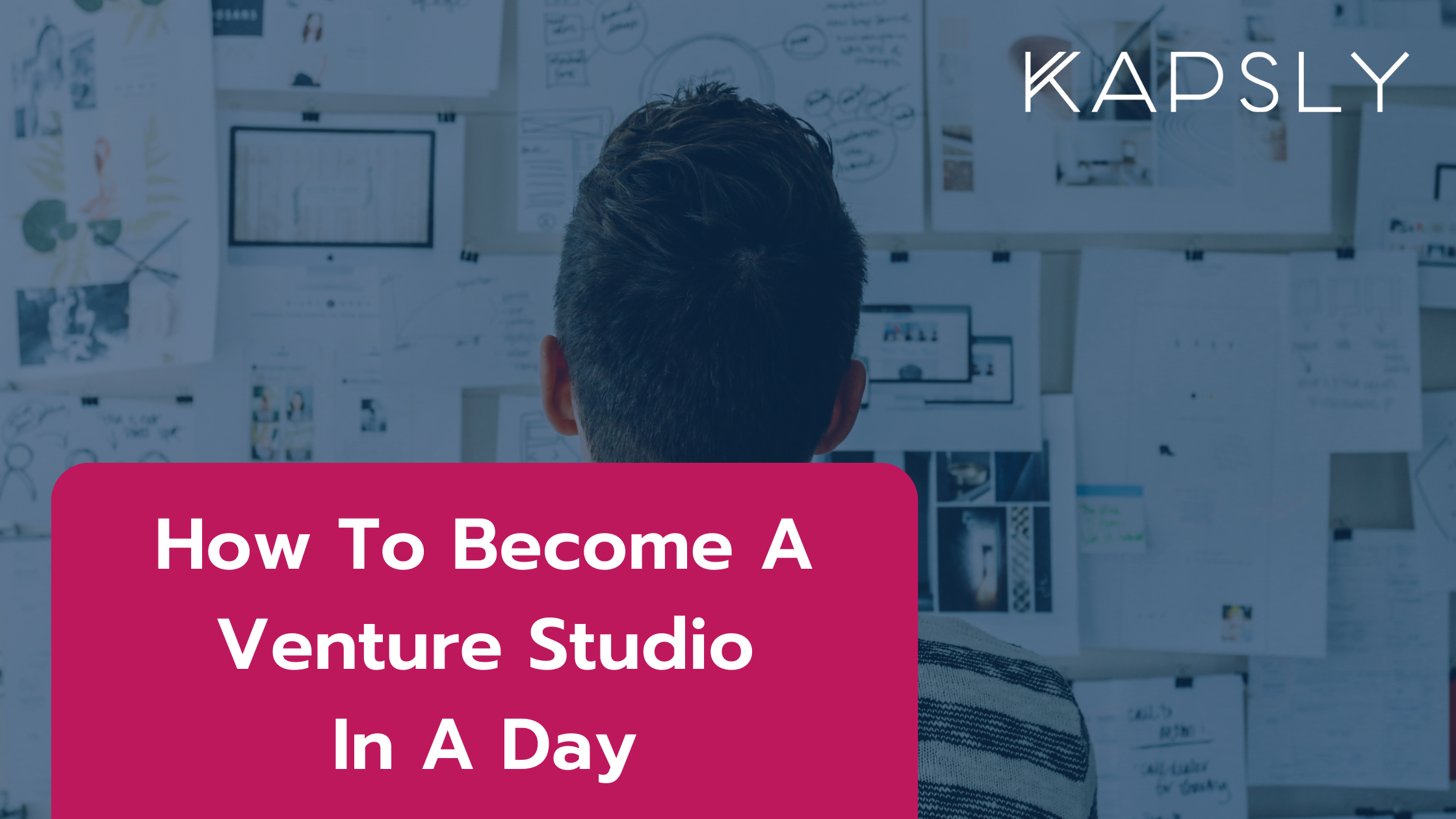 Working on exciting new projects and benefiting from the financial upside sounds like a dream project to many agency owners.
But how can it be done in a professional way?
What is a Venture Studio?
A Venture Studio is a legal entity that provides services to startups and usually acts as an institutional co-founder with the goal to create or support that startup.
The startup is usually an external entity and managed independently. The opposite is the Venture Builder, which plans, creates and owns a new business unit or a spin-off.
A famous example includes the Dollar Shave Club, which was created with Science Inc. and only 5 years later got acquired by Unilever for $ 1 billion. The example of Snowflake also shows the enormous upside potential. At their IPO, the Venture Studio Sutter Hill Ventures held shares worth roughly $ 12 billion.
The terms Venture Studio and Venture builder are often used interchangeably, but according to Onetti there are some differences (2021, sifted.eu). At KAPSLY we follow that definition and see venture studios mainly as companies that offer certain services to startups, maybe they even take part in funding rounds and have significant equity. However, unlike venture builders, they would not build the entire company inhouse, only the parts they have special expertise in.
The advantages of a Venture Studio
Statistics state that Venture Studios perform better than traditional venture capitalists.
As a service provider, you are specialized in certain fields, like customer validation, MVP development, go-to-market strategies or performance marketing. You have done this many times and streamlined processes, which allows you to execute fast. This provides a clear advantage to the startups. But there are also a couple of challenges you need to consider when setting up a venture studio. How do you qualify good startups if you don't have a team to develop and validate business ideas? Can you help startups with additional services, like HR or fundraising? What is your investor profile and how do you structure the deals?
With our Venture Studio as a Service platform, you can get access to startups, a support network and a business model that enables you to invest in startups.
Which Startups match with you?
When startups come to us, at first, we identify their needs based on the KAPSLY Matrix.
Every startup and founder is unique and we can only have maximum impact by connecting them to the best match. Hence all projects are qualified, and founders are educated about the service-for-equity model, which reduces onboarding time for you.
Additionally, we provide a platform where you can track all your contributions and manage the startup portfolio that you will create over time.
As a strong partner with aligned interests, we will make sure the startups really get what they need and go on to generate revenue, fundraise and finally return your investment.
Join us as a service provider, we will define your startup offering and business model together.
Learn more about our Venture Studio as a Service offering here.